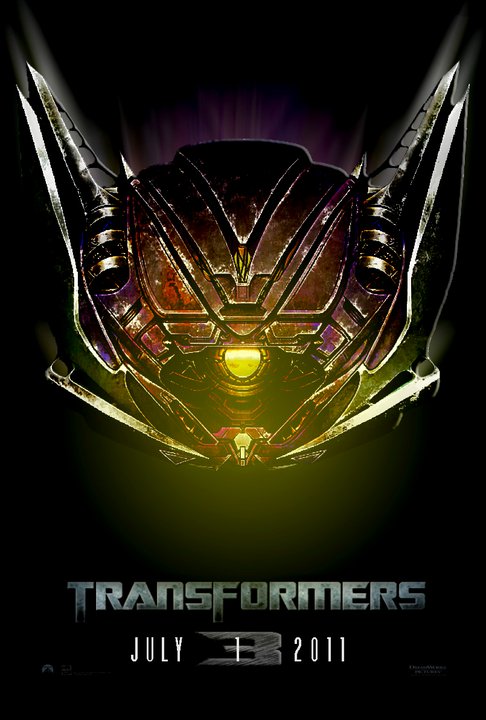 Now, I'm one of the few who actually enjoyed 2 more than 1 simply because the action was so fun to watch and I went in expecting nothing and in return got about 30 minutes of robots beating the hell out of each other. While this movie is a bit different, in that humans are now the main target of the Decepticons, so you see more of a Terminator esque movie, not Transformers, which was kinda neat I guess. As for the action, it was simply amazing as usual. People (myself included) can hate Transformers all they want, but the movie were some of the greatest achievements in SFX history. What they were able to do in such a realistic approach is simply amazing. This isn't using special techniques like Monsters or District 9, this is just balls to the wall, lets make the best looking action we possibly can with todays technology.
Now, the movies aren't without their problems outside the action. The writing is pretty god awful, the story literally makes no sense, and the characters range from unbearable to flat out annoying. The characterization is rather funny too. Robots seem to grow mustaches and beards over time like the picture below, they get horny as well as other emotions. It's just silly. I can handle the personalities part, but facial hair growth and humping legs, I'll never understand.
Now, to be fair, it seems Bay toned down the sex craze and other usual Bayisms for a more streamlined movie. Most of the characters didn't eat up screen time like previous movies where it seemed as if there were about 20 main characters who got 30 minutes screen time per. This focused heavily on Shias character and his new Foxless GF. She sucked on or around the same as much as Fox did, they both pull off that annoying blank stare surprisingly well. So while keeping Shia as the main attraction, they allowed his story to play out before moving on to help the Transformers. Not much jumping around, and it seemed more focused. That's not saying it was good by any means, as Shia still sucks and he contributes literally 0 to these films as a whole, but from a writing and directing standpoint, it shows considerable maturity from Bay. Maybe he's actually developing his craft?
In short, the last 45 minutes or so are just wall to wall action with insane set pieces that range from awesome to near mindblowing. The movie is not perfect by any means, but if you enjoy good old eye candy like I do, this movie should not disappoint. My biggest problem though, even with my brain turned off, the freaking movie clocked in at 150 minutes. That seems like a bit too long personally.
8/10