Gay characters are often displayed as stereotypical characters who whine and cry a lot. There are varying degrees of severity to this, but more often than not, they're annoying characters. Here's my list of the 5 best however.
So here we go in no particular order.
Lafayette
The heart and soul of True Blood season 1. His role diminished in season 2 and sort of ruined the character, but his season 1 character was great though. Comedic, soulful, and edgy. He played a straight gay character, somewhat similar to Dafoe in Boondock Saints.
Stewie
I can't pinpoint it exactly, but sometime after the show came back from the grave the writers thought it'd be good to turn him gay. So every episode, instead of trying to rule the world, he's just make funny quips about whatever and spout off some gay innuendos. Personally I thought it was for the better. Trying to rule the world got boring and really, giving him a personality was a great idea.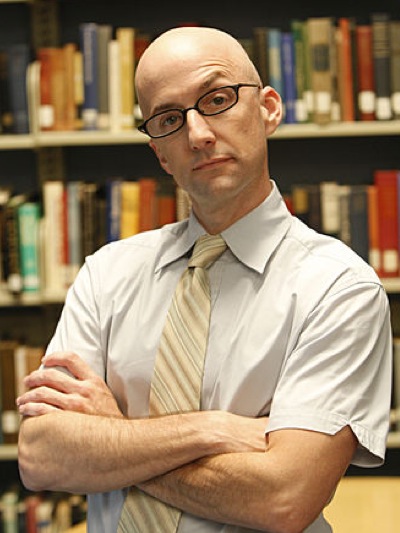 Dean Pelton
Now, he never actually came out in the show, but it's pretty obvious that he's gay. From the road map with all the rest stops rated, to his crazy and outlandish costumes or even his unabashed love for series lead, Jeff Winger. He brings hilarious gags to an otherwise humorous but not laugh out loud funny show.
Cameron
About as flamboyant as possible. He's essentially every stereotype imaginable, the difference is, he's loveable. Unlike other gay characters, he doesn't wallow in himself as if it's a wrong choice. Instead Cam plays Cam, an openly gay father of one who would do anything to help his family.
Lloyd
Lloyd while a small character, similar to Dean, Lloyd has a much greater impact. He's loveable and gets treated like crap. But when Ari finally showed he had heart, you couldn't help but smile. It brought a sense of emotion to the show that it considerably lacked before hand.
There you go, my personal top 5 list of gay characters on TV. You may notice a lack of a lesbian characters, but I honestly can't think of many shows I watch with lesbian role.
--Edit-- Seems I didn't clarify what the list was, it's gay characters currently on TV. And yes, Omar Little would definitely be number 1.