So the last few weeks it's been literally 95-100 degrees outside, which is fine, but when there's no sun and it's just hot to be hot, it sucks. I've been trying to go to the pool to swim some laps and catch some rays but it's been so hot that I waited.
Gorgeous day.
Today was just gorgeous, very few clouds in the sky, just a perfect day overall. So I get ready and head out. Get there, there's some family's there, it's cool, I brought my iPod so I'm good. Go find a chair to set my stuff in, get into the pool and get to my lane and start doing laps. I havn't been in about a month due to various forces of nature or sicknesses but I feel fine. Get to my fourth lap when I stop to catch my breath and I notice this massive storm heading my way at a furious pace.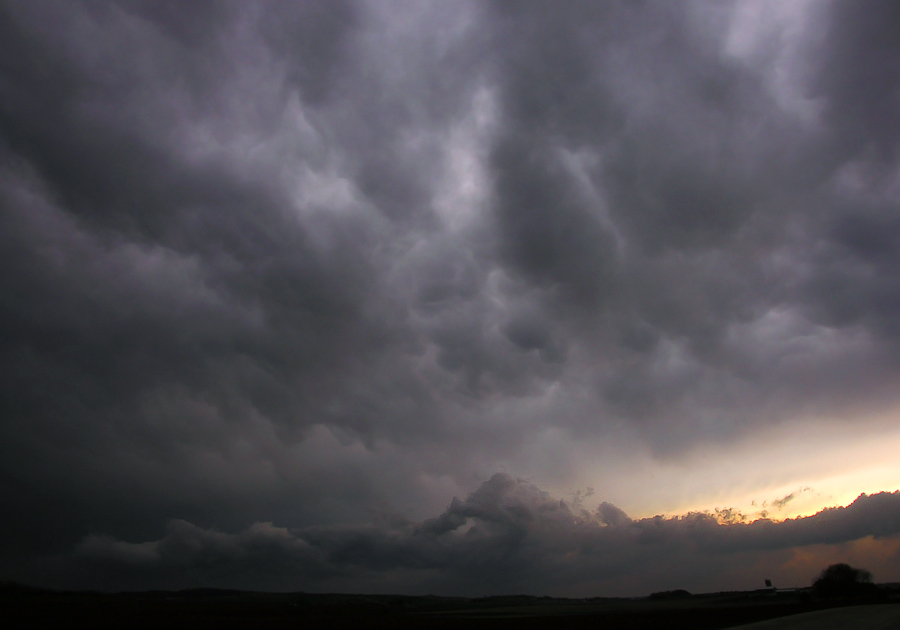 Turned to this in a matter of minutes.
Before I even get out of the water it's pouring. First thing I'm thinking is "oh crap, the iPod!", so I dart over, and slip sliding into the chair knocking my stuff onto the ground. Luckily my iPod landed on the towel and shirt so it didn't get wet or scratched. As I start making my way to the entrance, lightning starts crashing all around, I'm currently freaking out as I'm a good 20 feet from my car under this tiny entrance building not really providing adequate cover for a storm. So I dart out seemingly dodging strikes left and right, or at least in my mind, who knows, they could have been miles away, but the flashes had me trembling, I get to my car, windows left down of course, so I sit in a nice soggy seat, but it's fine since I literally just got out of the pool moments before. Head on my way as the wind is gusting around, palm trees wobbling left and right as their leaves break off slamming into my windshield. Make it home right as it all somewhat ends.
I get home, take a shower, go back outside, clouds in the sky but no storm at all, yet. So it seems that Mother Nature just gave me a giant middle finger.